Room temperature mostly depends on the size of the ceiling fan you use. People often ask, "What size ceiling fan for 12×12 room?"
If you use the perfect-sized ceiling fan, it will give you the utmost comfort. So, you must know the proper measurement of it.
This article is here to help you and let you know how to buy the proper ceiling fan for your room.
What Size Ceiling Fan For A 12×12 Room?
Taking into account the size and shape of the room, a 12×12 (144 square feet) room needs a 42-inch ceiling fan.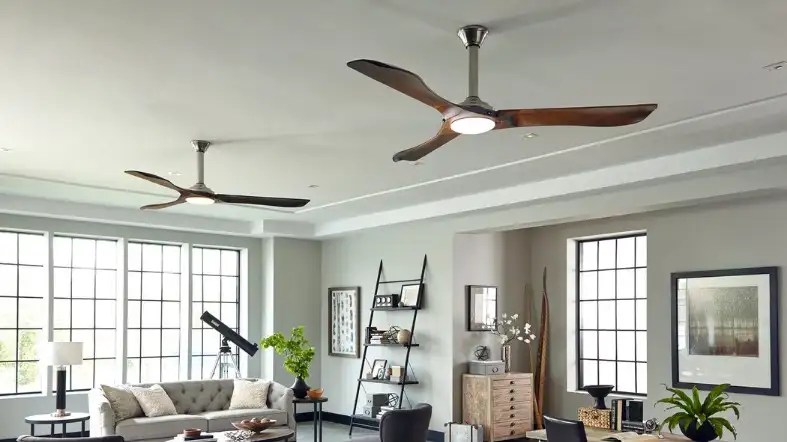 This size of the fan is perfect for small bedrooms, breakfast nooks, bathrooms, utility rooms, porches, and small porches.
Aside from the size of the fan's blades, you should also think about how high the fan is from the floor.
How To Choose The Right Size Ceiling Fan
Find out how many square feet your room is
 This will help you figure out what size ceiling fan you can fit in the room.
Measure the room's length and width, and then multiply the two numbers together. This will tell you how many square feet your room is.
When you look at the diameter of different fan brands, you may see the diameter of the fan's "sweep" listed.
Use a size guide to figure out what ceiling fan sweep will work for your room's square footage. The American Lighting Association has come up with a size guideline for ceiling fans.
Your ceiling fan should be 36 inches (91.4 cm) or less in diameter if your room is 75 square feet or less.
The diameter of your ceiling fan should be between 36 and 42 inches for rooms between 75 and 144 square feet.
For rooms that are about 225 square feet, a 50- to 54-inch (130- to 140-centimeter) blade span or even bigger is best.
Find Out The Height Of Your Ceiling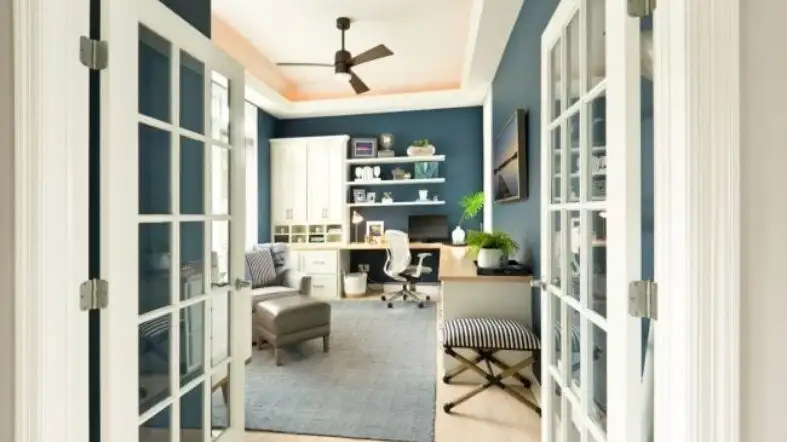 You have to put a ceiling fan up high enough so that it can't hit anyone.
When deciding what size ceiling fan to install, you should think about how far it will hang from the ceiling. This is especially true for ceiling fans that are bigger. 
The American Lighting Association says that a ceiling fan should be at least 7 feet (2.1 m) from the floor.
This means that you probably shouldn't put a ceiling fan in a room where the ceiling is very low. 
It also means that you need to look at the drop of any ceiling fans you are thinking about and make sure that the lowest point of the fan is at least 7 feet (2.1 m) above the floor.
Most ceiling fans have an attachment called a "down rod" that can be used to move the fan away from the ceiling.
You might want to use it if your ceilings are very high so that the fan can move the air in the room well.
If your ceiling is low, you should flush-mount the fan. There are even "hugger" or "low-profile" models for ceilings that are very close to 7 feet (2.1 m) high.
>> What fan size for 3×3 tent?
Think About How You'll Use The Fan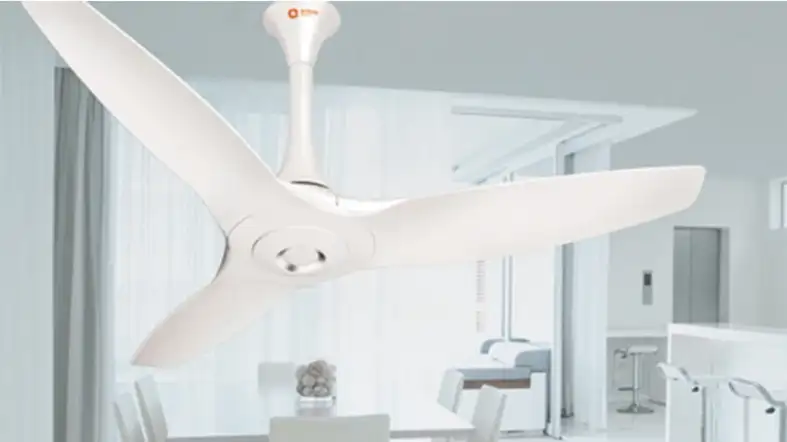 A ceiling fan can be used for different things. You can put them in just to move air around a little or to cool a room down a lot.
If you want to move a lot of air, you will need a bigger ceiling fan. 
You might want a ceiling fan that has a light built into it so that it can work as both a fan and a light
Most ceiling fans with light kits, which are the light fixtures that are attached to the bottom, are deeper.
This means that a ceiling fan with light needs an even higher ceiling than one without a light.
>> What is the best size ceiling fan for living room?
Think About How The Room Will Look With Different-Sized Ceiling Fans
The room a fan takes up and how noticeable it is depends on how big it is.
Even though there are many stylish options to choose from, it's important to think about the look when choosing the size of a ceiling fan.
If you don't want a fan to stand out in a room but are set on a certain size, try getting a ceiling fan in the same color as the ceiling.
It won't stand out as much as one that is bright or shiny.
Remember that the diameter of your ceiling fan blades has to match the size of your ceiling in the end.
Find Out What Kind Of Ceiling Supports You Have For Your Ceiling Fan.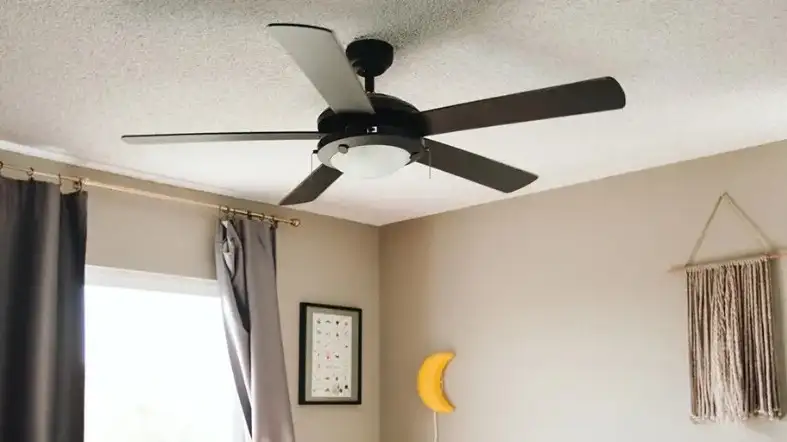 Once you know what size fan you want, you'll need to make sure the ceiling has enough support to hold its weight and allow it to move.
Check to see if there is a power connection in the ceiling, or if you need to install a new power line and switch to get the fan to work.
Even though all ceiling fans should have extra supports added to the electrical box they are connected to, larger ceiling fans usually weigh more and need stronger supports to hang from.
The instructions that come with your fan should tell you how to hang it from the ceiling.
If you don't know if your ceiling has enough support for the ceiling fan you want, you could hire an electrician to check and add any extra supports that are needed.
The size of your ceiling fan will make a big difference in how much it weighs. The size of the motor is a big part of what the weight is.
A motor that is bigger and stronger will weigh a lot more than one that is smaller and not as strong.
FAQs About Choosing The Size Of The Ceiling Fan
How The Size Of A Ceiling Fan Is Measured?
The size of a ceiling fan is measured as if the fan's blades were moving in a circle. The size of a ceiling fan blade is the distance from one side of a circle to the other.
Why Choosing The Right Size Ceiling Fan Is So Important?
It's important to figure out the right ceiling fan size for a room because fans are made to move a certain amount of air. Increasing the fan's speed won't do much to make that sound louder. Instead, it needs larger fan blades.
Not only that, but the fan's size will take up most of this small room. On the other hand, a small fan in a big room can't move enough air to be useful.
Final Words
Hopefully, now you know the answer to the question, " What size ceiling fan for 12×12 room?".
Ceiling fans with 38 to 42-inch-long blades are appropriate for living rooms and other areas with the same or less square footage.
However, larger ceiling fans will need to be installed in areas with higher ceilings.
So, before buying your ceiling fan, go through the information we have given above. It will help you to take the right decision.