Determining what size propane tank you need for your home is crucial to ensure a steady supply of propane for heating and appliance needs.
A tank that is too small can lead to frequent refills and potential supply shortages, while a tank that is too large can result in unnecessary expenses and storage issues.
In this guide, we'll walk you through the determining process, and explore the various types of propane tanks suitable for different household needs.
Make an informed decision and optimize your home's energy use by understanding what size propane tank you truly need.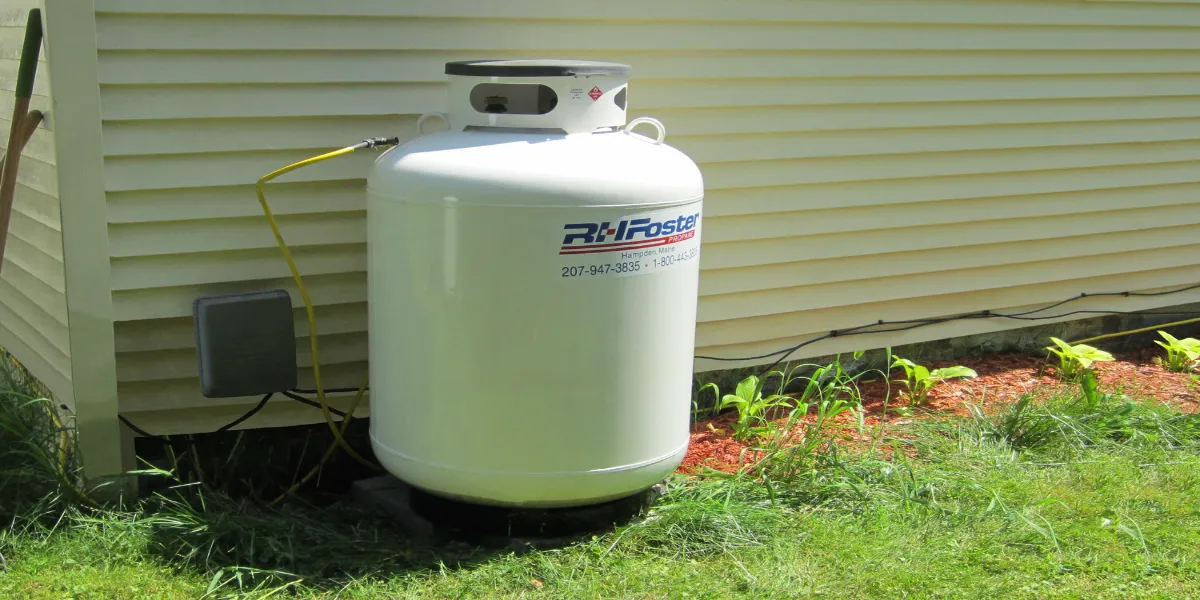 What Size Propane Tank Do I Need for My House?
For average residential use, a 500-gallon tank is commonly recommended. However, smaller homes with fewer propane appliances might opt for a 250-gallon tank, while larger homes with more usage could require a 1,000-gallon tank. Always consult a professional for an accurate assessment.
Propane Tank Size Chart for House:
| Tank Size (Gallons) | Typical Uses | Suitable For |
| --- | --- | --- |
| 120 | Cooking, BBQ | Small apartments, outdoor use |
| 250 | Cooking, water heating | Small to medium homes |
| 500 | Home heating, cooking, water heating | Average homes |
| 1,000 | Multiple uses including home heating | Large homes, high consumption |
Types of Propane Tanks Suitable for Different Household Needs
Small Cylinders for Portable Uses
Small cylinders are your go-to for outdoor fun. They're portable and just the right size for BBQs or outdoor heaters. You can easily carry them to your backyard or on a camping trip!
Standard Tanks for Typical Home Use
Standard tanks are the workhorses of a typical home. They're not too big, not too small – just right for powering a few appliances. Whether it's your cooking range or water heater, these tanks have got you covered.
Large Tanks for Bigger Homes and Commercial Use
Do you have a big house or lots of appliances? Large tanks are your best bet. They can store a lot of propane, so you don't have to worry about refilling them often. Plus, they're great for commercial uses too!
Underground Tanks for Aesthetic and Large Storage Needs
Don't want a big tank spoiling your view? Go for underground tanks. They're out of sight but do a great job of storing propane. And the best part? They can hold a large amount of propane, perfect for big homes or businesses.
How to Calculate the Propane Tank Size for Your House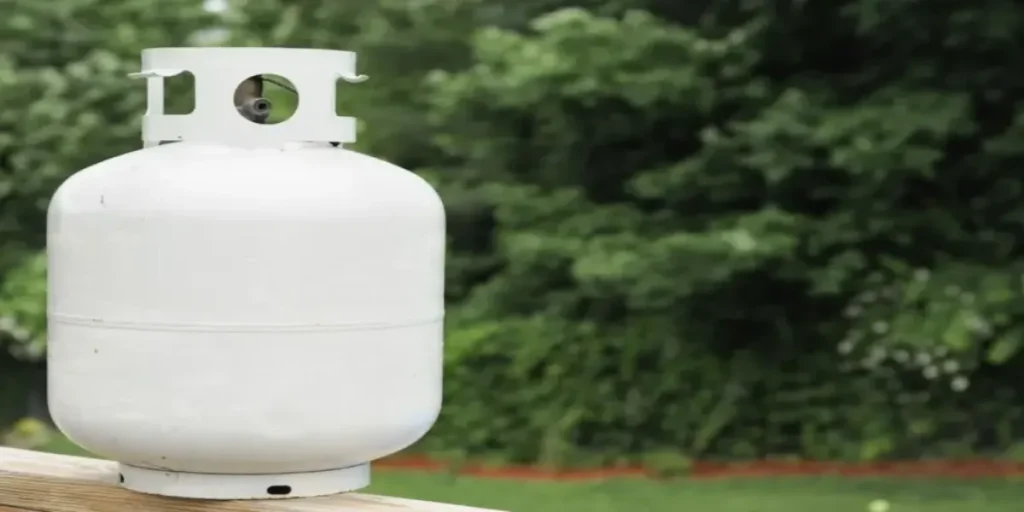 Determine Your Propane Usage
To determine the appropriate propane tank size for your home, you'll need to consider factors such as the size of your home, the number and size of appliances using propane, and your geographical location and local climate.
Follow these steps to calculate the ideal tank size:
Start by identifying the propane appliances in your home and their respective BTU (British Thermal Unit) ratings.
The BTU rating indicates the amount of heat a particular appliance can produce. You can find this information in the appliance's manual or on its nameplate.
Calculate Your Total Propane Demand
Multiply the BTU rating of each appliance by the number of hours you expect to use it in a day. This will give you the total BTU demand for each appliance.
Add up the BTU demands for all your appliances to get your total daily BTU demand.
Convert BTUs to Gallons
Propane is typically sold in gallons, so you'll need to convert your total daily BTU demand to gallons.
Divide your total daily BTU demand by the BTU content per gallon of propane, which is approximately 91,500 BTUs.
Consider Your Climate and Usage Patterns
If you live in a colder climate or expect to use more propane during certain seasons, you may want to increase your tank size to ensure an adequate supply.
Choose a Tank Size
Based on your total daily propane demand, select a tank size that can accommodate your usage. Here are some common tank sizes and their approximate capacities:
120-gallon tank: Holds around 96 gallons of propane.
250-gallon tank: Holds around 200 gallons of propane.
500-gallon tank: Holds around 400 gallons of propane.
1,000-gallon tank: Holds around 800 gallons of propane.
Consult a Propane Supplier
Contact a local propane supplier to discuss your specific needs and get their recommendations on the best tank size for your home.
Factors Influencing the Choice of Propane Tank Size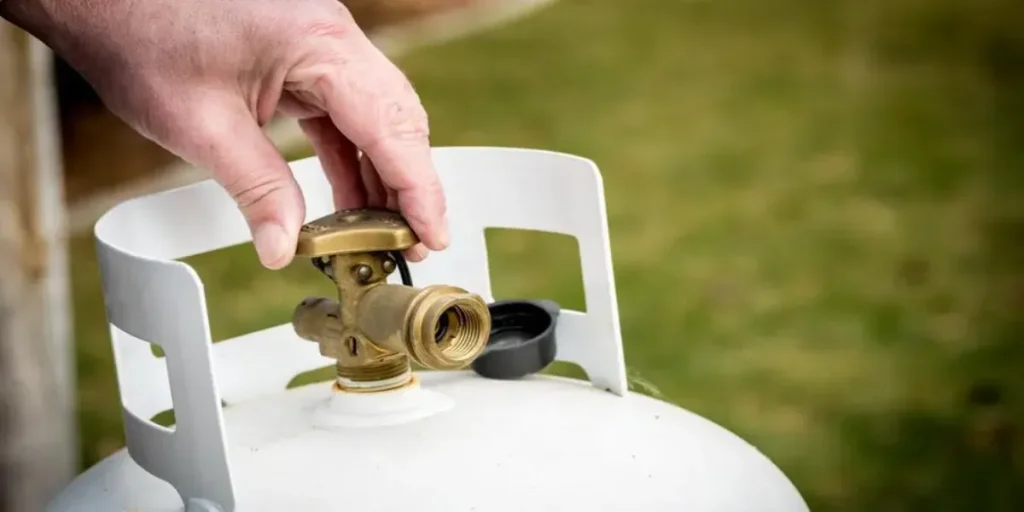 Daily Usage and Appliance Requirements
The number of appliances you have can influence the size of the propane tank you need.
For example, if you have a propane stove, heater, and grill, you might need a larger tank than someone who only has a propane stove.
Climate and Seasonal Changes
The climate where you live can also affect your propane usage. If you live in a colder climate, you might use more propane for heating in the winter.
This means you might need a larger tank to ensure you don't run out.
Tank Placement and Safety Measures
Where you place your tank is important too. It needs to be in a safe location, away from any potential hazards. This might limit the size of the tank you can install.
Budget and Financing Options
The cost of the tank and installation can also influence your choice. Larger tanks are more expensive, so you'll need to consider your budget.
Some companies offer financing options that could allow you to afford a larger tank.
Regulatory Compliance and Local Laws
Local laws can affect what size of tank you can install. Some areas might have restrictions on large tanks, so it's important to check these before making a decision.
Manufacturer Recommendations
Finally, always consider the manufacturer's recommendations. They can provide valuable advice on what size of tank is suitable for your specific needs.
Pros and Cons of Different Propane Tank Sizes
Pros of Small Tanks
Small tanks are great for their portability and affordability. You can easily move them around, making them perfect for outdoor activities like barbecuing or camping.
Cons of Small Tanks
However, small tanks do have a downside. They require frequent refilling. If you use propane regularly, you might find yourself refilling the tank quite often.
Pros of Large Tanks
On the other hand, large tanks have a lot going for them. They can store more propane, which means they require less frequent refills.
This can be a big advantage if you have a large house or use propane for multiple appliances.
Cons of Large Tanks
But large tanks also have their cons. They are more expensive to purchase and install.
Plus, they require professional installation, which can add to the cost. You'll also need enough space to accommodate a large tank.
Mistakes to Avoid When Choosing a Propane Tank for Your Home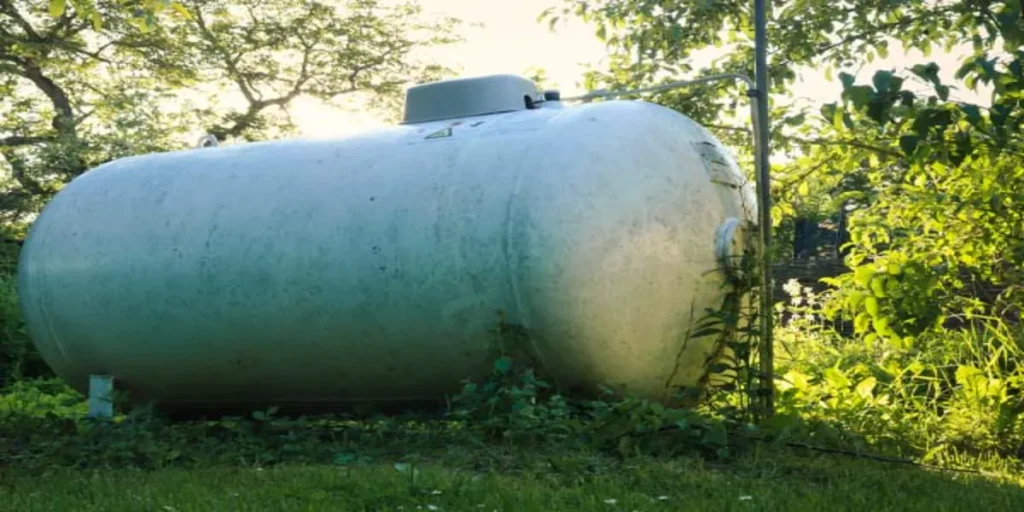 Overestimating Size Needs
Don't get a tank that's too big for your needs. It's like buying a school bus for a family of four. Sure, there's plenty of room, but it's costly and hard to park!
Underestimating Safety Requirements
Safety first! Installing a propane tank isn't a DIY project. It's like trying to tame a wild horse without any training. You need a professional to do it safely.
Neglecting to Research Proper Installation
Make sure your tank is installed correctly. It's like building a house of cards; one wrong move can cause problems. Incorrect installation can lead to leaks or damage.
Ignoring Local Regulations
Always follow the rules. It's like playing a board game; you can't just make up your own rules. Check local laws before installing your propane tank.
Maintenance and Upkeep of Your Propane Tank
Regular Inspections
Just like you'd check a bike for flat tires, inspect your propane tank regularly for any leaks or damage. This helps keep your tank in top shape and your home safe.
Refilling Schedules
Keep an eye on your propane levels, like watching the fuel gauge in a car. When it's low, schedule a refill. This ensures you never run out of propane when you need it.
Safety Checks
Regularly check your tank's safety features, like making sure the brakes on a bike are working. This includes the pressure relief valve and the gauge. This helps prevent accidents and keeps your home safe.
FAQs
Can I use a 120-gallon propane tank for home heating?
No, a 120-gallon propane tank is typically only suitable for small applications like cooking or BBQ, not for home heating.
Is it necessary to consult a professional for propane tank installation?
Yes, professional installation is required for safety and to meet local regulations.
Are underground tanks only for aesthetic purposes?
No, underground tanks are not just for aesthetics; they can also hold a large amount of propane for higher consumption needs.
Does climate affect propane usage?
Yes, colder climates usually require more propane, especially for home heating.
Are there local laws affecting propane tank sizes?
Yes, local regulations can limit the size of propane tanks you can install on your property.
Conclusion
Choosing the right propane tank is crucial for efficient energy use in your home. Remember to consider factors like daily usage, climate, safety measures, budget, local laws, and manufacturer recommendations.
With careful planning, you can find the perfect propane tank for your needs!