What Size AC Unit For 1200 Square Feet?
We may earn affiliate fees for purchases using our links (at no additional cost to you).
When it comes time to buy an air conditioner, one of the first decisions you'll need to make is what size unit you need. But what's the right size for a room that's 1200 square feet?
There's no one-size-fits-all answer to this question, as the size of the AC unit you need will vary depending on the climate and the layout of your home.
What Size AC Unit Do I Require For 1200 Square Feet?
In general, a unit that's 1.75 to 2 Ton or 21,000 to 24,000 BTU should be adequate for a room that's 1200 square feet. But as we mentioned, there is no one size fits all answer for this question.
Why Is A Right Size AC Important For 1200 Sq Ft House?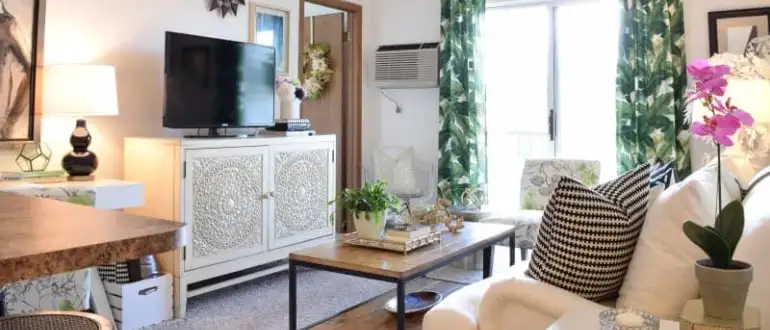 Your air conditioner will run more effectively if it is the correct size for your home.
You may experience an unpleasant interior environment and greater energy expenditures if your system is too big or too tiny.
Too Small
When you buy an air conditioner that is too tiny for your house, the unit operates all the time and the inside temperature is rarely cold enough.
It's also likely that your home's temperature will be unevenly distributed.
Too Big.
If you buy an air conditioner that's too big for your house, it'll turn on and off all the time.
The machine will switch on, swiftly drop the temperature inside, and then turn off.
Which Type AC Is The Best For A 1,200 Sq Ft?
Air conditioners are categorized into three parts, each of which cools similarly.
Your home is most likely equipped with a ductless air conditioner, portable air conditioner, packaged air conditioner, or split-system air conditioner.
Split-system
Split-system air conditioners are the foremost common sort of air conditioner.
An outside unit and an inside unit work together to cool and adjust the humidity level in your house.
You may select this AC based on your preferred level of energy efficiency, noise level, and budget.
Dutchless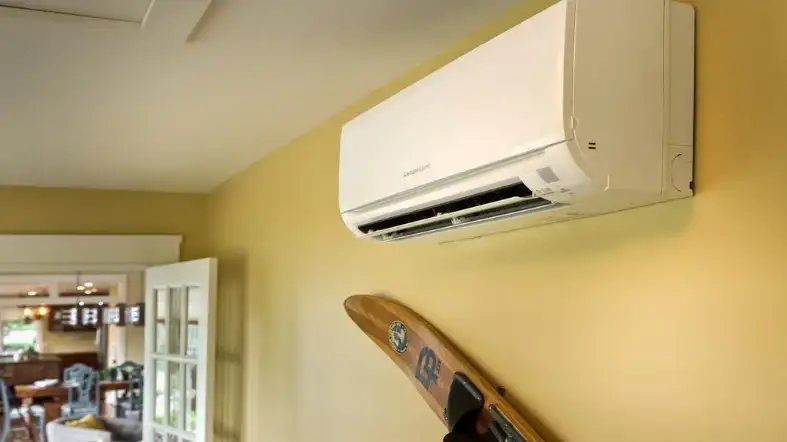 One outside unit connects to one or more inside units in a ductless air conditioner.
Because each room has its unit located on the ceiling, wall, or floor, you may make one room significantly colder or warmer than another.
Portable 
A portable air conditioner may be the best alternative if you can't attach an air conditioner to your windows.
These types normally sit on the floor and exhaust hot air through a flexible hose. The venting hose may normally fit through a narrow opening.
Packaged 
A single exterior unit makes up a packaged air conditioner system.
The unit contains all required mechanical components, like the evaporator coil, compressor, and condensing coil.
The bundled system uses the ducting in your house to chill the proper areas.
Read More: What Size Generator To Run Central Air Conditioner?
How To Calculate The Proper Size Of An Air Conditioner For 1,200 Sqft?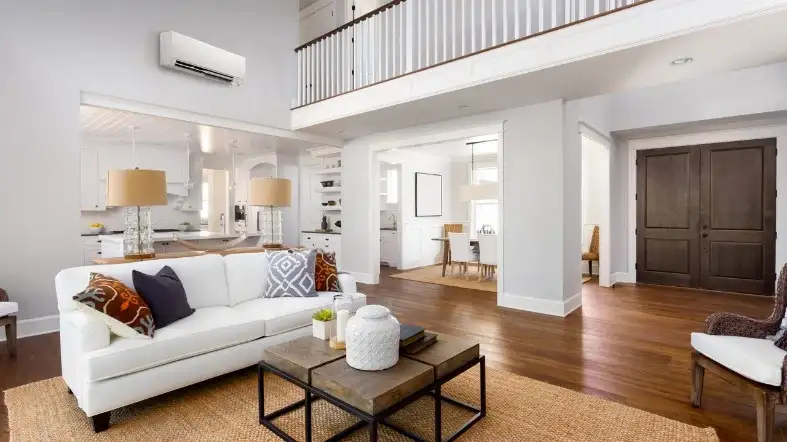 When picking the proper size AC, one factor to consider is how your chosen AC unit is rated.
We recommend that you calculate the optimal size air conditioner for your home based on its square footage. 
To make sure you choose the proper size air conditioner, examine the following factors:
The ductwork's quality.
Insulation quality in the residence.
The amount of your time you spend under direct sunlight.
The total number of persons living within the house.
Appliances that generate heat are used.
Climate and average temperatures by location.
The quantity and quality of windows and outside doors.
Materials for home construction.
Temperature-controlling features in the home.
Read More: What Size Air Conditioner For A 14×70 Mobile Home?
What To Look For In An AC For A 1,200 Sq Ft?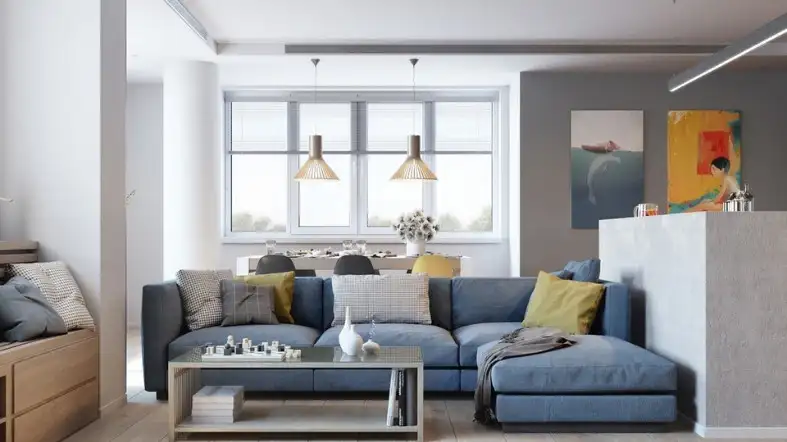 Purchasing the appropriate size of an air conditioner is your greatest advantage; only the appropriate size of unit or system will efficiently and effectively keep you and your family comfortable.
Room Size
You must know the length, breadth, and height of the room.
While the floor area is crucial, overall volume is as well; a room with high ceilings will need more energy to cool.
Orientation 
In the summer, a wide north- or west-facing window will let in a lot of heat, but a shaded, southern-facing window can keep you cool.
Cooling Capacity
Determine the amount of cooling power required for the space or your home. Don't include sections that won't be cooled, such as the basement, etc. 
Measure The Square Footage 
Calculate the square footage of the room you'll be cooling. If the room isn't square or rectangular, split it into squares and triangles and measure each area separately.
FAQs About The Right Size Air Conditioner For 1,200 Sqft
1. Is It Possible To Replace A 2-Ton Air Conditioner With A 3-Ton For A 1,200 Sq Ft?
Ans: Perhaps. However, this is dependent on the condition of your home. If the 2-ton unit is operating well but does not seem to be meeting the thermostat setting, it may be undersized, and replacing it with a 3-ton unit may be the solution.
2. Where Should I Place The AC In My Room?
Ans: A room with a conventional 9-foot ceiling height has less volume than a home with a high ceiling. To chill the space more efficiently, calculate one or two BTUs more than what is advised for the square footage of the room.
3. What Sort Of Plug, And Voltage Do I Require?
Ans: The voltage and amperage needs of your new AC will be determined by the plug type. Make sure your new air conditioner meets your current electrical needs.
Attempting to put your air conditioner into a different plug type or voltage outlet may be quite dangerous. 
4. Is Direct Airflow Important?
Ans: If you want to place the air conditioner in a window behind a couch or other impediment, directional ventilation is very critical. If you buy an air conditioner, be sure it can distribute the cold air above or around any impediments.
Final Thoughts
It's critical to know how to choose the proper size air conditioner for your 1,200 sqft area. Good air conditioning will break down all of the possibilities and will work well with some of the current factors, such as temperature, which affect the outcome.