Most pet parents appreciate having Great Pyrenees as they are a vast and quiet dog breed. However, they have wandering instincts and require some socialization, where the crate plays its role.
But if you don't know what size dog crate for a Great Pyrenees, you'll fail to offer enough security and face trouble during crate training.
So keep reading this post to learn the right crate size for the Great Pyrenees and the method to pick the perfect one for your certain size pooch.
What Size Dog Crate For A Great Pyrenees?
The Great Pyrenees is a large dog breed and requires a large all-around for movement, resting, and sleeping.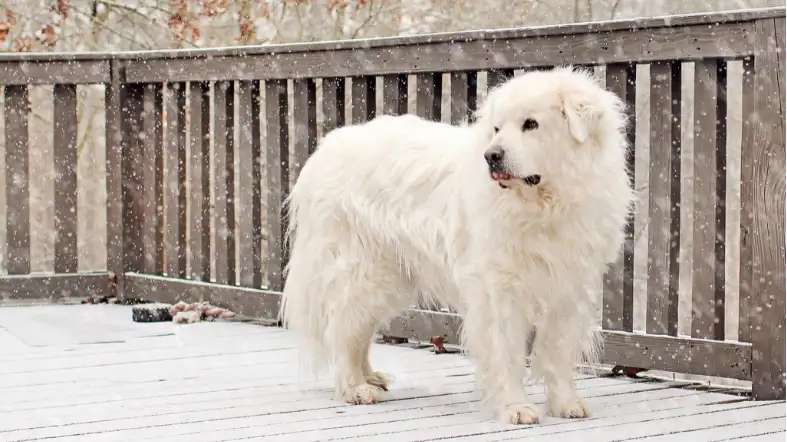 In this case, a 54-inch crate is a good option for the Great Pyrenees. However, the perfect size crate is depending on the dog's height and weight.
Right size dog crate for the Great Pyrenees
The Great Pyrenees are large dog breeds and their sizes range from extra large to giant. But the average height of a female adult Great Pyrenees ranges from 25 to 29 inches, while the male height ranges from  27 to 32 inches.
Their weights also range from 85 to 160 lbs. and the adult Great Pyrenees can become several inches longer than their height.
So if you want a crate for your adult Great Pyrenees, it should be 33 inches high and 48 to 54 inches long.
When it comes to buying the right size crate for Great Pyrenees, it's recommended to measure the dog and get the crate based on its dimensions.
Though many good crate manufacturers make a general suggestion of crate size for certain dogs, don't go with them.
Instead, make your own measurements and compare them with the L x W x H measurements in the manufacturer's product description.
>> What size kennel for a cavapoo?
Measure your Great Pyrenees dog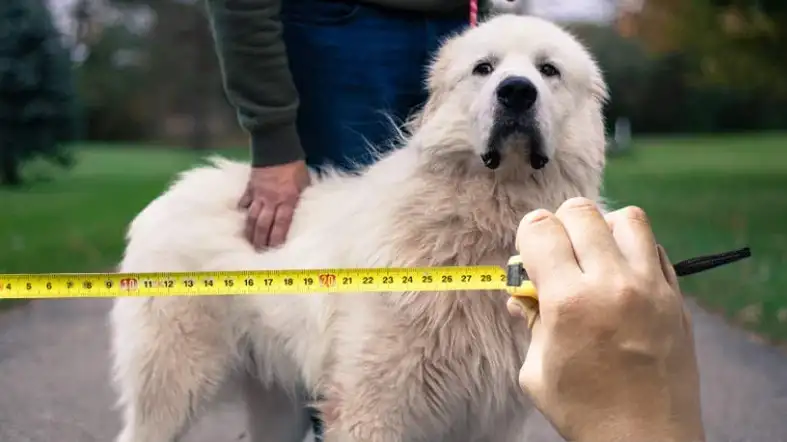 The crate you will choose for your Great Pyrenees should offer enough room so a large dog can stand up and sit comfortably.
The dog should also be able to turn down, lay down, and scratch the legs inside the crate without hitting his/her head on the crate. 
Therefore, the crate should be 2 to 4 inches larger in each direction so the dog can move without feeling any limitations. However, the crate should be large enough to offer plenty of space for the dog.
Otherwise, it will lower the effectiveness of this training tool and your pooch may start using its one corner as a bathroom. Plus, the dog feels secure in a too-large crate. 
Thus, it's vital to measure the crate perfectly so both of you can enjoy its benefits. To make the process easy, stand your Great Pyrenees against a wall so you can mark the measurement with chalk and get back the tape.
Length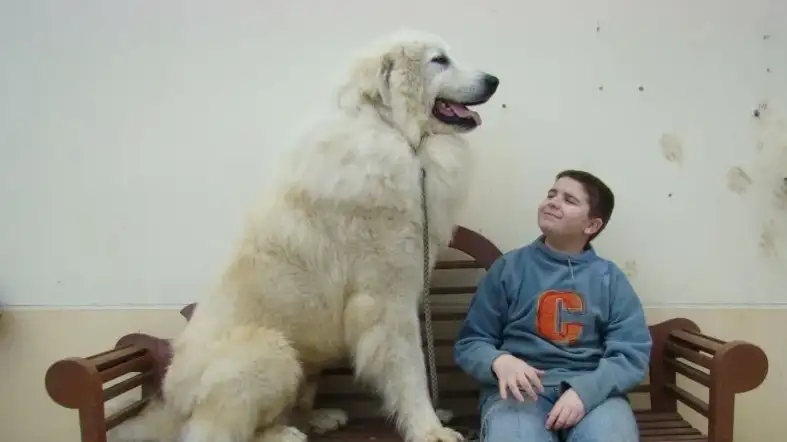 To measure the length of your Great Pyrenees accurately, get him/her to stand on all paws and take measurements from the base of the tail to the tip of the nose.
Don't consider the whole length of the tail; otherwise, the crate will become too long.
If the tail of your Great Pyrenees is very thick or hard, take a little measurement of it. The reason is that this type of tail will hit against the crate during the dog's wagging. 
Then add 4 inches extra for your adult Great Pyrenees and 2 inches for smaller dogs. This will ensure enough room for the dog's movement. 
​Height
Tell the Great Pyrenees to sit and get those treats out. Measure the upright position of your pooch from the ground to the tallest point of the dog's head.
Once again, add 2 to 4 inches to the measurements. This way, you will have the minimum length and height of the crate for your Great Pyrenees.
A few inches bigger than this measurement won't hurt. But too much extra won't make a good crate training environment for your dog. Although you shouldn't weigh your dog, as it is self-explanatory.
>> What size cage for a German Shepherd?
The right size crate for a Great Pyrenees puppy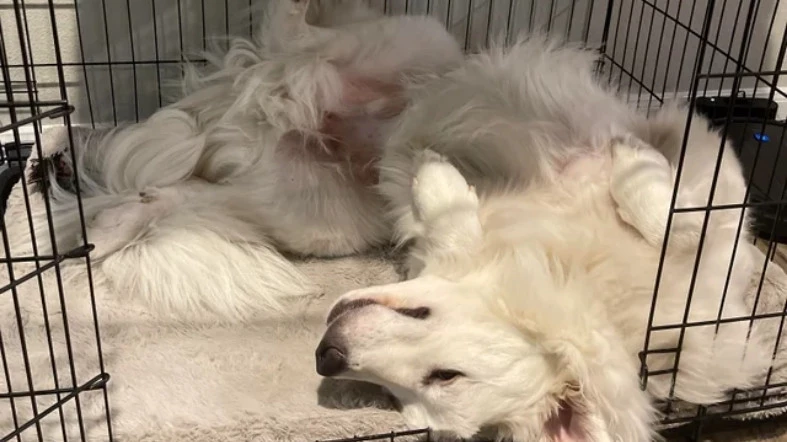 Some pet parents consider dog crates with panel dividers. But this option doesn't do much with popular dog crates. 
So if you have a budget, pick a dog crate according to the size of your dog that will be after full growth. You can also consider the average size of your full-grown adult dog breed. 
It means picking a 48 to 54-inch dog crate for your adult Great Pyrenees will be beneficial all around. 
>> What size crate for a 40 pound canine?
FAQs
Should I Create A Great Pyrenees?
Yes, it needs to create the Great Pyrenees to teach him/her socialization. However, crate training should be fun for your pet and they should accept the crate as a happy place.
And the puppy's Great Pyrenees should feel the crate as a personal bedroom instead of a cage or prison.
Are Great Pyrenees Medium Or Large Dogs?
The Great Pyrenees are a giant dog breed. The average height of a male reaches up to 27 to 32 inches, while the female Great Pyrenees is 25 to 29 inches high. 
Final words
Crates are a handy appliance to offer a sweat hope to a dog to they feel secure and you can sometimes protect the house from their destruction.
Though the great Pyrenees are famous for their effective instinct, still they require the right size crate for resting and security during the night. 
Thus it's crucial to know what size dog crate for the Great Pyrenees so you can ensure what they want as well as fulfill your purposes.
Hope you find this post handy enough to pick the right size home for your furry friend.