Are you looking for the perfect rug pad but unsure of what thickness you need? You're in the right place!
In this blog post, we'll explore the different rug pad thicknesses and how to choose the best one for your needs.
We'll also provide tips for proper installation and maintenance to ensure your rug pad lasts for years to come.
What Thickness Rug Pad Do I Need?
The optimal thickness for a rug pad is around a quarter of an inch (¼"). Picking a really thick pad is not preferable either.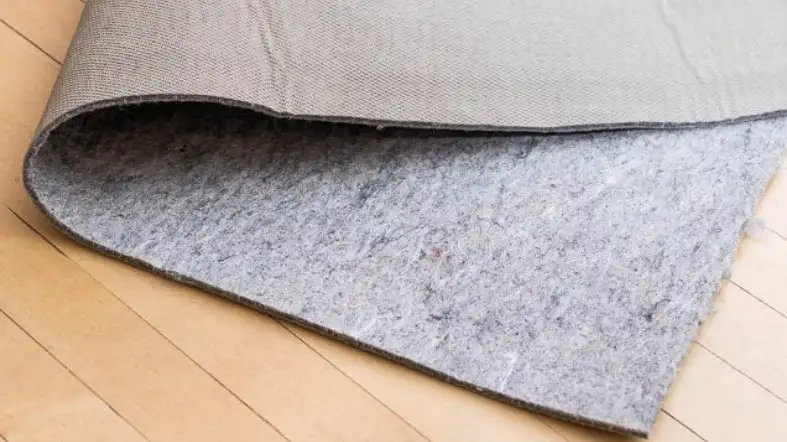 A rug pad that is ¼" inch thick will provide the rug with the appropriate amount of cushioning.
Available Options For Rug Thickness:
| Type of rugs | Thickness |
| --- | --- |
| Thick rugs | 1/4″ to 1/2″ inch |
| Thin rugs | Less than 1/4″ inch |
How To Determine The Rug Thickness?
Selecting a rug pad with the appropriate thickness and density to protect and sustain your floor covering is essential. There are a few ways to do that:
The Pile Height Is The Optimal Consideration: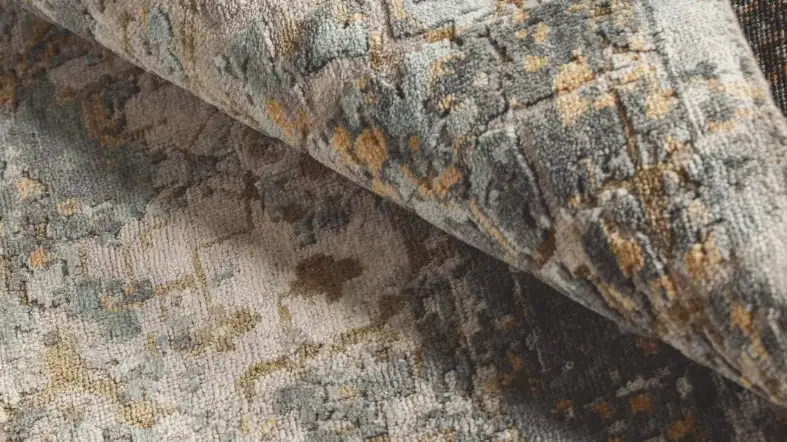 The height of the pile on your rug is one factor that should be considered when selecting a rug pad.
It will help you figure out the rug pad size and thickness for your room.A higher pile height of an area rug requires a rug pad of a greater thickness.
This is required in order to keep the rug from sliding about on the floor and to preserve the flooring below.
A smaller pile height of a rug often only needs a rug pad that is a little bit thinner.
>>how to crochet a rug with yarn
Rugs With A Pile Height Of Less Than 1/4″:
This happens for a runner, very thin, or flatweave rugs. Here, you are going to require a rug pad that is 1/8 or 1/4 inch thick to prevent it from sliding about.
It will also don't let the rug curl at the ends or bunch up.
Another trick here is to use a felt and rubber combination. It will provide a natural grip. Thus, you may avoid wrinkling, slipping, and bunching with a flatweave rug.
Rugs With A Pile Height Of 1/4″ To 1/2″:
A 1/4- or 3/8-inch rug pad is the most suitable complement for an area rug with a pile height that is medium.
A rug pad of the appropriate dimensions provides you with the ideal level of padding for relaxation. At the same time, it also assists you in preventing damage to the floor.
>>Is it safe to pressure wash my wool rug
Rug Pile Heights Greater Than 1/2 Inch:
It is possible to create a tripping hazard by pairing a rug with a pad that is excessively thick. If the rug has a thickness of half an inch or more.
An excessive amount of cushioning might result in levels that are uncomfortably high. But is that a problem?
An excessively high level can be uncomfortable for movement.
If this is the case, it is probably advisable to select a lighter pad. Or, if the type of rug you have permits, you can do it without a pad altogether.
Use a pad that has a thickness of one-quarter of an inch.
This recommendation is subject to change depending on the rug and the circumstances.
>> What size rug for dining table?
What To Consider When Choosing Between A Thin And Thick Rug Pad?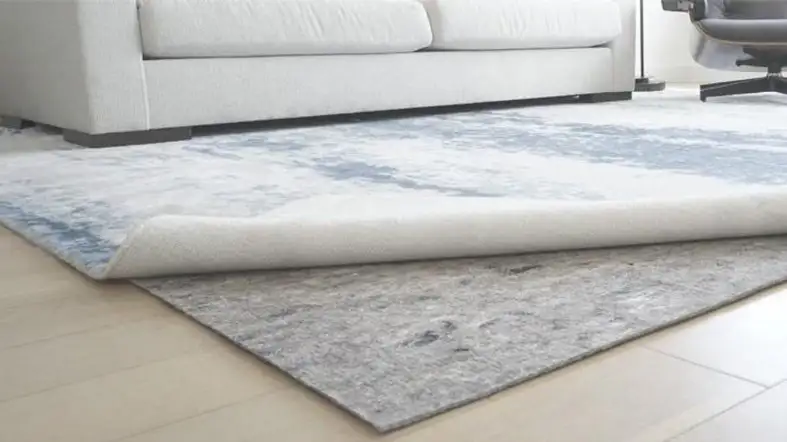 You almost always have the choice between a thick or a thin rug pad at the time of making your purchase.
Each comes with its own set of benefits and drawbacks. So, it is essential to pick the option that is best suited to meet your requirements.
Thick Rug Pads:
A thick rug pad is a wonderful addition to your rug because it provides additional padding and support.
You will get a smoother texture for your feet with thick rugs, making them suitable for usage on hard surfaces. So, it is another unassailable advantage of these rugs.
Thick rug padding can cause your rug to have a less pleasant and more rigid feel.
Standard measurements for thick rug pads:
Rug pads that are thicker typically have a thickness of at least 1/4 inch, although their thickness can range anywhere from 1/4 inch to 1/2 inch.
Advantages Of Using Thick Rug Pads: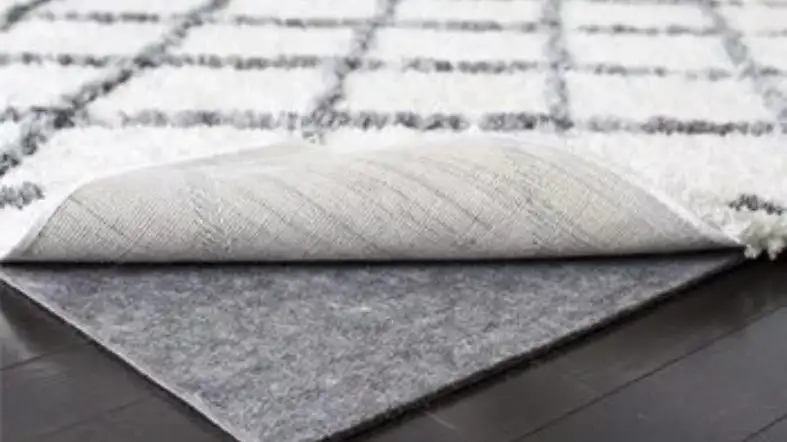 Rugs of a larger size, such as an oriental rug or area rug, benefit greatly from a dense rug pad.
Because of the extra weight, they can support large rugs and increase the comfort level inside.
Added Padding And Support:
Cushioning is utilized by thicker rug pads to provide an increased level of comfort. There are numerous rug pads in this category.
Almost all of them come with varying thicknesses of ⅜ or ½-inch to bring an increased level of plushness and rug softness.
Nowadays, most densely cushioned rug pads are composed entirely of felt. Thus, they provide a plush sensation when walked on.
Enhanced Protection For The Floor: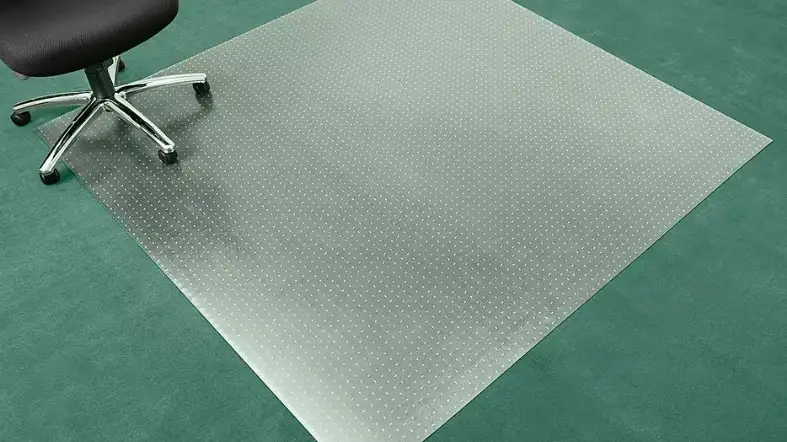 The amount of padding in a rug pad can directly affect its performance. More padding results in better rug pad performance.
Additional layers can protect your flooring in a variety of ways, including the following:
The weight of the thick rug pad and a huge rug together will make it impossible for the rug to slide. 
This will protect your flooring from being scratched.
The harmful substances will not be able to reach the floor hardwood as long as a thick rug pad is there. Such as the leached dye, various chemicals or spilled drink will not be able to hurt the hardwood.
Even bulky sets of furniture won't be able to harm the floor once you have a sufficiently thick and solid rug pad in place.
You can even prevent the finish from fading or gouging on your hardwood floors by taking the appropriate precautions with a thick rug.
More Absorption Of Ambient Noise: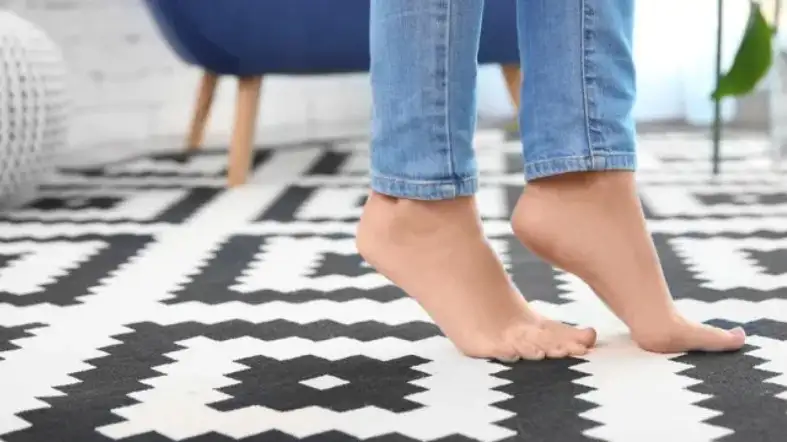 We can even name just one reason that alone suffices to justify the addition of a thick rug pad.
You can just consider how well it performs to absorb the noise in the first place.
A chair or other fallen object will create a lot of noise, right? Thus, it's important to have a rug pad underneath it.
A thick rug pad can easily trump over the echoes and eliminate them completely. At the same time, it can also make incoming sounds less noticeable. 
So, this is a key feature of pads that are thicker overall.  They can either dampen or deflect any noise that may otherwise go through your flooring.
Greater Efficiency In Terms Of Insulation: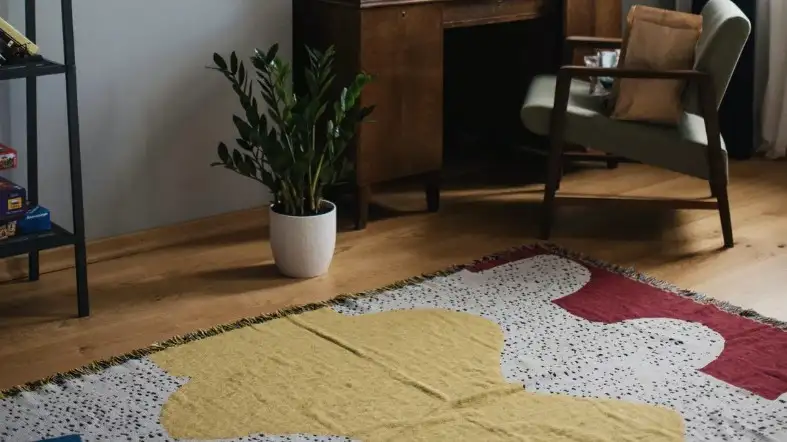 According to experts, the basements and flooring of homes are responsible for 15% of the total heat loss in the residence.
It will make the room cooler:
Pads with additional cushioning are ideal for preserving heat and assisting you in keeping your home comfortable.
When you place a rug pad between the rug and the floor, a cushioned pad acts as a heat-resistant buffer.
They give a surface that is both soft and warm. Thus, it helps to evoke the sensation of coziness that you seek once the weather is cold.
It will make the room hotter:
In the same way, the additional layers of your thicker rug pad will act as a heat barrier throughout the summer.
It will allow your home to maintain a cooling sensation for an extended period of time.
The hot air won't be able to move as freely within the room. So, you'll be able to take pleasure in a calming environment.
When dealing with heated floors or in other environments with high temperatures, it is preferable to use thick pads.
The strong thermal resistance of felt rug pads allows them to simply prevent heat and maintain a comfortable environment inside the home.
Creates The Illusion Of Depth And Dimension:
Nobody loves it when rugs bunch up or wrinkle, because this can lead to potential accidents including tripping.
Even more aggravating is the fact your place will be unpleasant if the rug wrinkles regularly.
Thicker pads will not only hold your rug in place but will also give the entire space a more organized appearance.
Rug pads of plush memory can give you more than you expect.
They can give your room the appearance of having more layers and can make the space feel more uplifting.
When To Use Thick Rug Pads:
When the furniture is dangerously heavy that it can potentially damage the floor. So, a thick rug of memory foam is ideal.
When the rug itself is heavy, the rug pad has to be in the same category – heavy. A hundred percent felt rug will be the best bet.
When you prefer a noise-free environment. A thicker rug pad will deflect and even absorb the noise to essentially give you a soundproofing option.
If you have small children, you should look for a thicker rug pad.
Thin Rug Pads: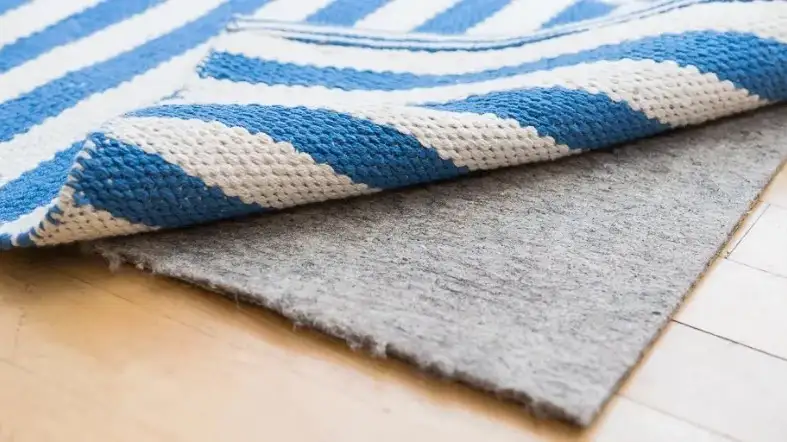 A more modest appearance can be achieved with thin rug pads, and the cost of these pads is typically lower than that of bulky rug pads.
Another significant feature of these rugs is easy cleanliness. You can clean them efficiently within a moment.
Benefits Of Thin Rug Pads:
There are many benefits of owning a thin rug pad, including the following:
They are cheaper than pads with a greater thickness.
They keep a very low profile. 
They do not add too much height., which means that your doors will not be able to snag on them.
They may be easily trimmed to accommodate rugs of any size.
You can expect to get a very strong and tight grip.
When To Use Thin Rug Pads:
When The Rug Is Smaller:
You will make a big mistake if you choose a thicker rug pad for your smaller or weave rug.
You shall pick a thin rug pad. Irrespective of the material, it has to be one with a solid natural grip.
So, a rubber backing will allow the rug to tightly grip the floors if you buy a non-slip rug pad. The rug will remain in its place without any slips.
When The Traffic Is High:
An area with exceptionally high traffic is a potential risk for thick pads.
You need to use a larger or medium-area rug for efficiency. Thus, a thinner rug shall be the choice.
Because the door will open very frequently. The rug and pad have to be slim and long-lasting at the same time. 
FAQs about what thickness rug pad I need:
What Is The Thickest Rug Pad?
Typically, ½ inch is the thickest rug pad.
So, unless you order specifically, you won't get any rug thicker than this in the market.
Should The Size Of The Rug Pad Match The Size Of The Area Rug?
No. To totally conceal your rug pad, the area rug you choose will need to be slightly larger.
Add an additional inch to each of the four corners. Also, if your rug is excessively heavy, it is best to use matching thicknesses.
Does The Addition Of A Rug Pad Result In A Comfier Rug?
You will get a greater degree of underfoot cushioning if the rug pad has thick felt or dense memory foam.
It will provide the impression of a plush and soft surface even when applied to a rough surface.
Which Way Does A Rug Pad's Rubber Side Face, Up Or Down?
The choice of a rug pad is truly the deciding factor in this case.
So, considering the design and material, the positioning will vary from the to time.
Final Words:
It all comes down to the various consideration that we have discussed above to choose the ideal rug pad thickness.
So, you should never look for a straight answer to your question: "what thickness rug pad do I need?".
Consider the rug material, and pile height along with your preferences. This way, you can determine the ideal rug pad thickness.